Library
Wayne City Kissner Public Library's mission is to serve our community by providing reading material for all ages, videos for all ages, audiobooks, Internet, geneology, and other activities throughout the year.
Library Hours:
Monday - Closed
Tuesday - 12:00 p.m. - 6:00 p.m.
Wednesday - 12:00 p.m. - 5:00 p.m.
Thursday - 12:00 p.m. - 5:00 p.m.
Friday - 10:00 a.m. - 2:00 p.m.

Saturday - Closed
Sunday - Closed
Come visit your local library. A quiet place to study, relax, work or simply escape in a good book. It's fun, the old fashioned way.
During the pandemic, library staff and local teachers are doing a virtual storytime every Wednesday afternoon at 4:30 p.m. on the WC Library Facebook page. Hop on and listen to your favorite children's classics read to you by some of your favorite people!
The Wayne City Library has reopened to the public while maintaining curbside pickup for those who are not comfortable coming inside. Posted below are the guidelines that the library staff would like the residents to follow.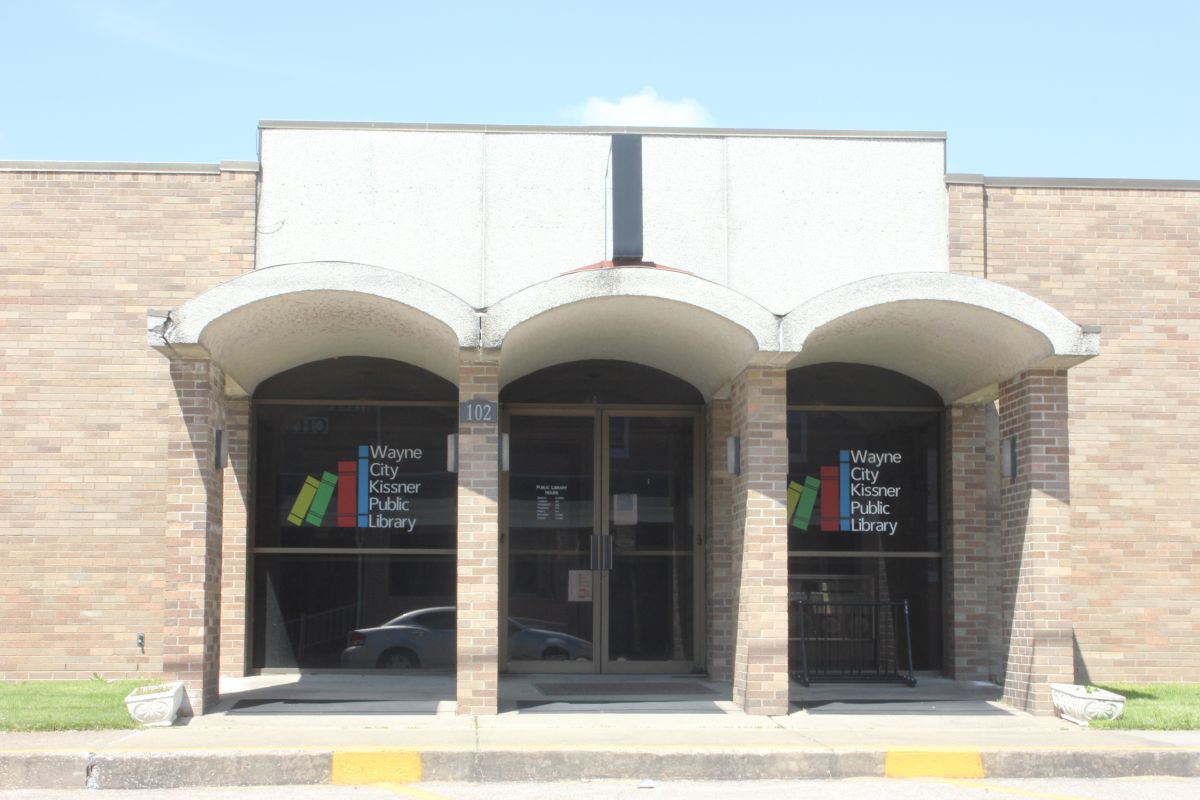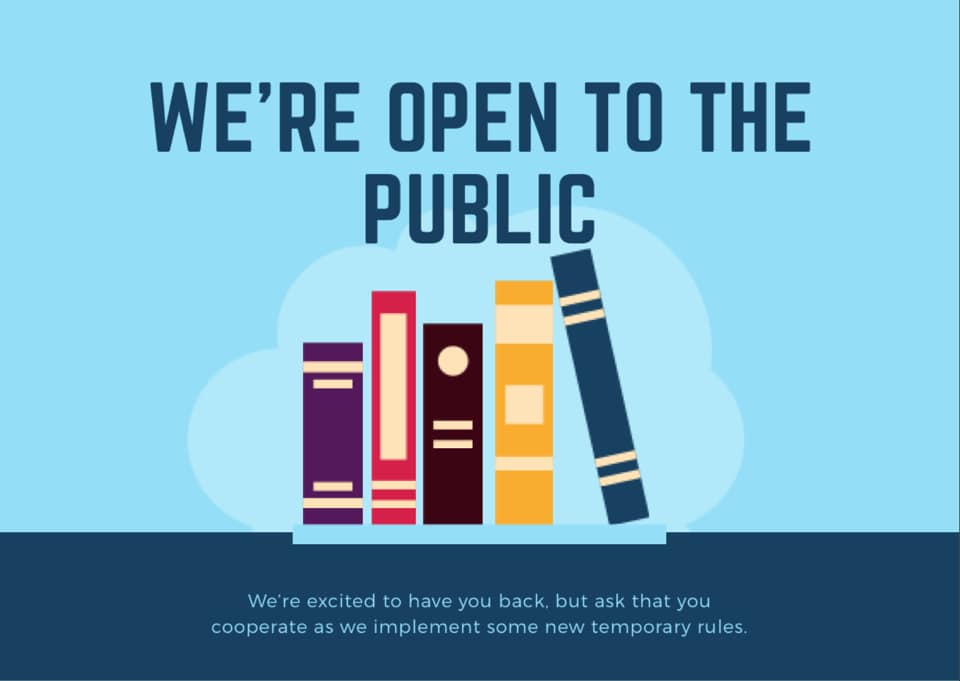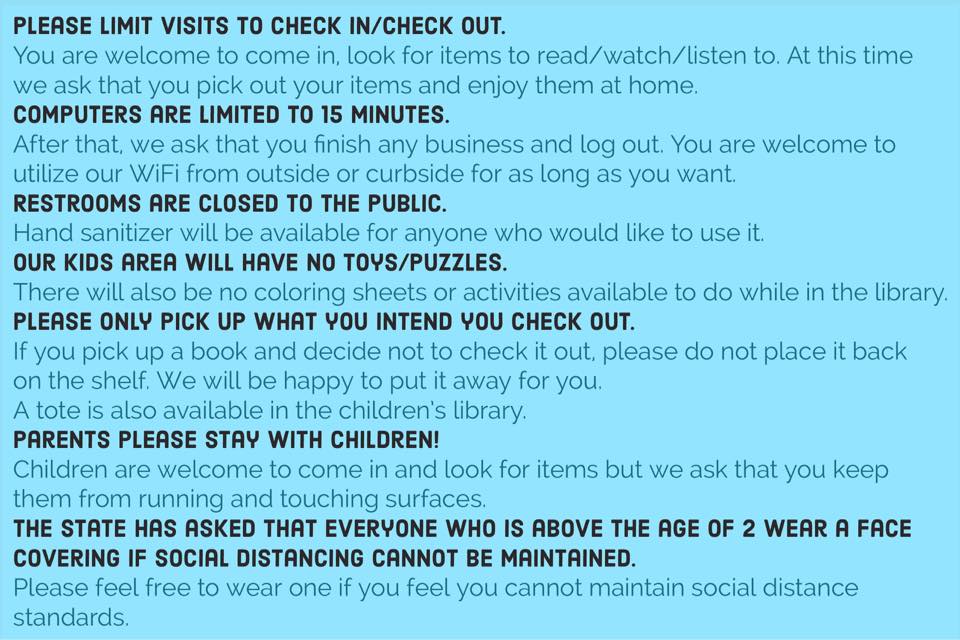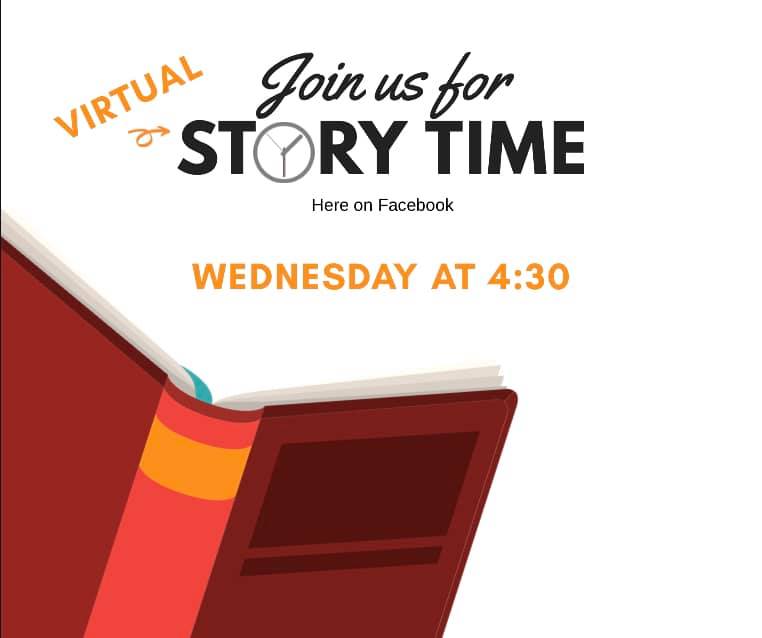 Frequently Asked Questions
How long does it take to get a library card?
Our librarian will be able to supply you with a new library card the same day you apply.
Are electronic books available?
No, not at this time.
Does the Library have "story time" for younger children?
We do offer "story time" for younger children!  Give us a call if the current schedule is not posted.